This project surely is the most substantial modeling project of my whole design studies not because of the result but rather because of the learning process. Building this 3D model helped me to understand a bunch of tools, but most of all it helped me to get the Alias global construction process.
In order to visualize the car body and the light reflections, I took some time to look for reference pictures, then I made a selection of studio, indoor and outdoor images. Once I had the car shapes in mind, it was time to draw some curves to make main surfaces with the help of canvas background images.
When I finally achieved the whole global volume creation, I made a surface continuity check before thinking about details with the help of control shaders like the Horver or the Isohang for example. I also learned to use the Curve Curvature tool to me as acurate as possible.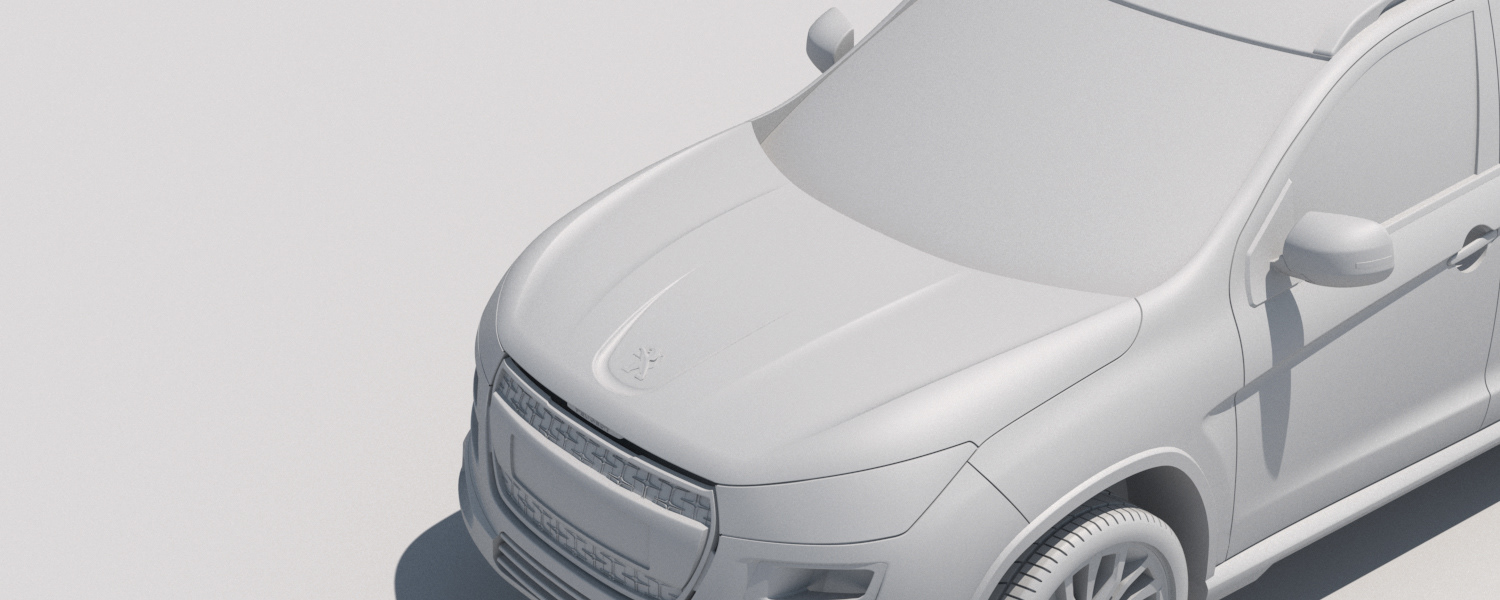 This project was essential to understand how to use nurbs modeling tools. It also helped me to find solutions to multiple construction problems without any help except some Alias short tutorials.